Exercise is healthy, but an hour per day cannot fully compensate for the negative effects of excessive sitting and inactivity during the rest of the day.
It is generally known that exercise is beneficial for health and in reducing the risk of metabolic diseases such as diabetes and cardiovascular diseases. Unfortunately, many adults do not reach the current physical activity guidelines (150 minutes of moderate to vigorous physical activity per week). Moreover, we sit too much. In the car/bus on the way to work, at work behind our desk and at home in front of the television or computer. Inactivity, especially excessive sitting, is a major implicator of metabolic diseases and has been branded the "new smoking" for its supposed health risks. Whether this statement is true is inconclusive based on current research, but one thing most researchers do agree: too much sitting is unhealthy.
Decreasing sitting time by moving more and fitting physical activity into your day is one way to get started. Other than a bout of exercise a day, an easy alternative is to increase movement in our daily activities, such as housework, gardening, walking or cycling as a mode of commute and taking the stairs. A recently published study by Duvivier et al. (in scientific journal Plos One) suggested that one hour of daily physical exercise cannot fully compensate for the negative effects of inactivity on risk factors for cardiovascular disease (insulin level and plasma lipids) if the rest of the day is spent sitting.
In this study, eighteen healthy young subjects, age 21±2 year old of normal BMI followed one of three randomly assigned physical activity regimes for four days. In the sitting regime, participants were instructed to sit 14 hr/day. In the exercise regime, participants were instructed to sit 13 hr/day and to substitute 1 hr of sitting with 1 hr of vigorous supervised bicycling. Lastly, participants in the minimal intensity physical activity regime were instructed to substitute 6 hrs sitting with 4 hr walking and 2 hr standing. All regimes were instructed to walk 1 hr/day, stand 1 hr/day and spend 8 hr/day sleeping or supine. The exercise and minimal intensity physical activity regime had the same daily energy expenditure. During the four days of regime, physical activity monitors were continuously worn (24 hours a day) by the participants.
Figure 1. Time spent on different activities per regime.
Graphical overview of the three regimes followed by the participants and time spent in different activity categories (sleeping, sitting, standing, cycling and activity (walking).
Results of the study showed that reducing inactivity by increasing the time spent walking/standing is more effective in lowering blood cholesterol and lipid levels, when energy expenditure is kept constant. Moving more everyday and reducing prolonged sitting time is much more effective than a bout of one hour intensive cycling exercise. It also demonstrated that the negative effects of extensive sitting on our health cannot be compensated by an hour of exercise per day. Therefore apart from including exercise in our lifestyle, health advice should also focus on decreasing sedentary time and moving more.
One of the strategies to keep track of daily movements is the use of an activity tracker. Physical activity trackers have gained popularity to assist individuals in monitoring their level of activity and reaching their daily activity goals.
Reference:
Duvivier BMFM, Schaper NC, Bremers MA, van Crombrugge G, Menheere PPCA, Kars M, et al. (2013) Minimal Intensity Physical Activity (Standing and Walking) of Longer Duration Improves Insulin Action and Plasma Lipids More than Shorter Periods of Moderate to Vigorous Exercise (Cycling) in Sedentary Subjects When Energy Expenditure Is Comparable. PLoS ONE 8(2): e55542.
Download the article here.
For more information about this study, please contact: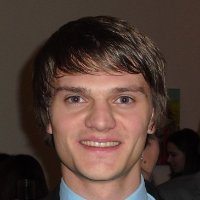 Bernard Duvivier, MD

Department of Internal Medicine
Department of Human Movement Sciences
Maastricht University Medical Centre
Maastricht, The Netherlands